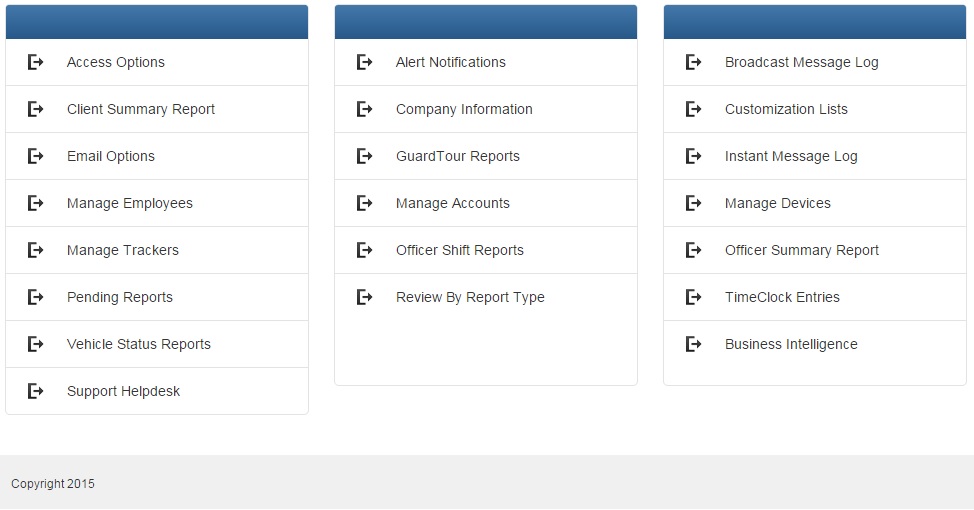 The Administration portal is an online terminal where you, the Admin, are able to generate users(report creators), accounts(your clients), and view all activity associated between the two. Using the administration portal Admins are able to view every single type of report and create rules for certain types of reports. Lastly Administration also acts as your gateway of communication to our company.
Using the Administration portal you would create your report creators a.k.a. users. These users have access to our windows app (ADAM602), Destiny Mobile (Android or iOS), and Dispatch Terminal (Special permission required). Users can only see what you as the Admin permit them to and these users may even have limitations set upon them such as report review which suppresses the report from beings sent to a client until you, the Admin, have reviewed the report. Another limitation is the ability to deny the user login which would be utilized on a user who may be under disciplinary leave.
Using the Administration portal you would create your clients or Accounts. Each of your clients has a specific id associated to them which allows your users to access all their information (Which you determine) whenever they need using our applications. Each account has multiple options you can set for them such as GeoFences, Guardtour codes, and Post Orders.