Destiny Software: It Pays for Itself in Savings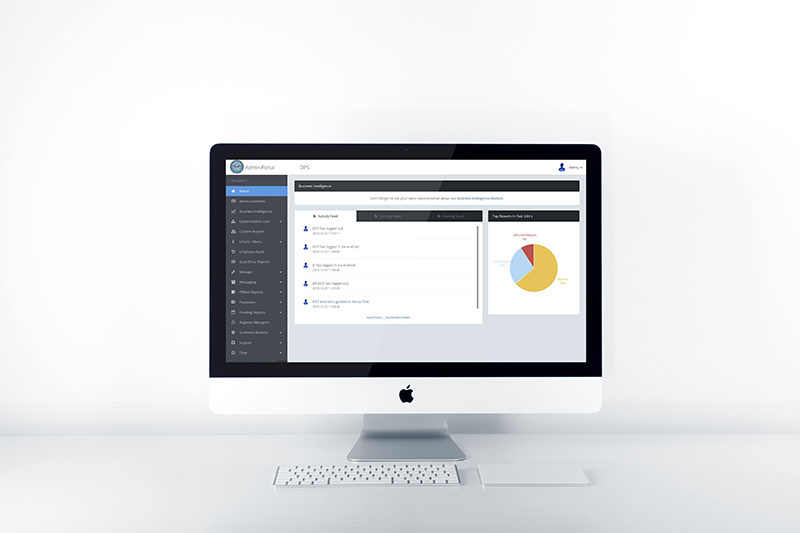 You are probably telling yourself, what a bold statement "it pays for itself!" but we really mean it. It doesn't take an economics major to see all of the benefits our services can provide your company economically, but just in case, we will go over some of the stronger points of our services.
Besides the detailed descriptions of the functionality of our software that was described on the "features" pages, on the left menu, you will find links to pages that are more detailed in showing the many key benefits that our services can provide you.
All it takes is just one new client to more than cover our monthly costs, but we know there will be many new clients because of our software services. We have many clients who are saying "we landed another contract because of your software!"
What We Offer
Go green! Help our environment and save money by doing it!
Unfortunately most people think a "green solution" is some type of tree hugger thing and doesn't really help out their situation. That statement could not be farther from the truth!
Employee route training
Having a patrol officer go with a new patrol officer to train them on a new route is costly, why not allow destiny to show them the way with our gps function. All of your client locations will already be installed into your company's files so they will get turn by turn directions with no chances of getting lost. Furthermore, you or your dispatcher can monitor their every movement to ensure they are doing the job correctly
Gps tracking
Gone are the days of when a client would say "how do I know your guard was here?". Now you can show them irrefutable proof, that is good enough for a court of law, not to mention any times where you have a disgruntled employee who claims that they never took a lunch break, etc.. As now you can track and verify their every move.
Testimonials
Blue line protective services would absolutely be lost without destiny patrol software! Destiny is the backbone of our record management system when it comes to field documentation. We've been using destiny for two plus years and our staff is very excited with all the new features and continued upgrades it offers. Most of all, each of the clients we serve really appreciate the sheer convenience of the quick reporting, report management. We're a professional full service security company and having destiny as part of our everyday tools sets us aside from the traditional security guard companies that continue using written reports.

Brian Johnson, Vice President
As the owner and chief of calloway private protection security company, I subscribe to the destiny program and software, and it has been an invaluable and vital part of my day to day operations for my patrol personnel and other staff. I do not know how I operated without this program for so long.. I also like the fact that my officers can complete reports, and I can review them moments after. My clients are informed of occurrences instantly, once they log onto the system. I am most impressed with the alert feature, when an incident occurs and the officer writes a report, I get a notification immediately, this way I know exactly what has occurred, even before I go into the office to start my work day. Advantages of using destiny Helped me to centralize my patrol operations Improved my dispatch call time to my officers My clients now receive reports immediately instead of waiting for them via fax or mail! We now save on printing, which helps to reduce usage of paper, keeping things green

Michael Calloway, Chief
This software allows managers and clients to easily keep up with guards anywhere in the world. We at city security have implemented this software as one of our primary training platforms for all of our executives, managers, supervisors & staff. Our clients go crazy to see a security company that is finally accountable for their guards. The software adam 602 is a must have for all security companies. If you are large or small, it gives the appearance to your client as well as you competitors that you run a large scale professional organization. At city security, we understand that accountability practices ensure better service for our clients, and that's what great service is about. We started using destiny patrol software about four months ago. Since we have started using this program, our sales has increased by 35%.

Daryl Triplett, CEO