Destiny software now offers our clients an easy alternative to employee time management. Currently as an admin with our scheduling module you are able to assign your employees shifts, manage employee's shift time, and generate specific shifts for each individual account. Since our scheduling module is integrated within our destiny suite, it is automatically updated to include your company's latest full client list. What this means is when you create a new account under manage accounts this account is automatically added to the schedule module and ready to create shifts. The scheduling module also utilizes account qualifications to suggest which employees are eligible to work at certain accounts. Each account has certain qualifications attached to it which are assigned via manage account page (under qualifications). If an employee has these qualifications the admin can assign this shift to them with no issue however if the employee does not meet these qualifications, our system will notify the admin attempting to assign this shift of this but leave the decision to the admin. As seen below each account calendar will display which qualifications are necessary to work this account.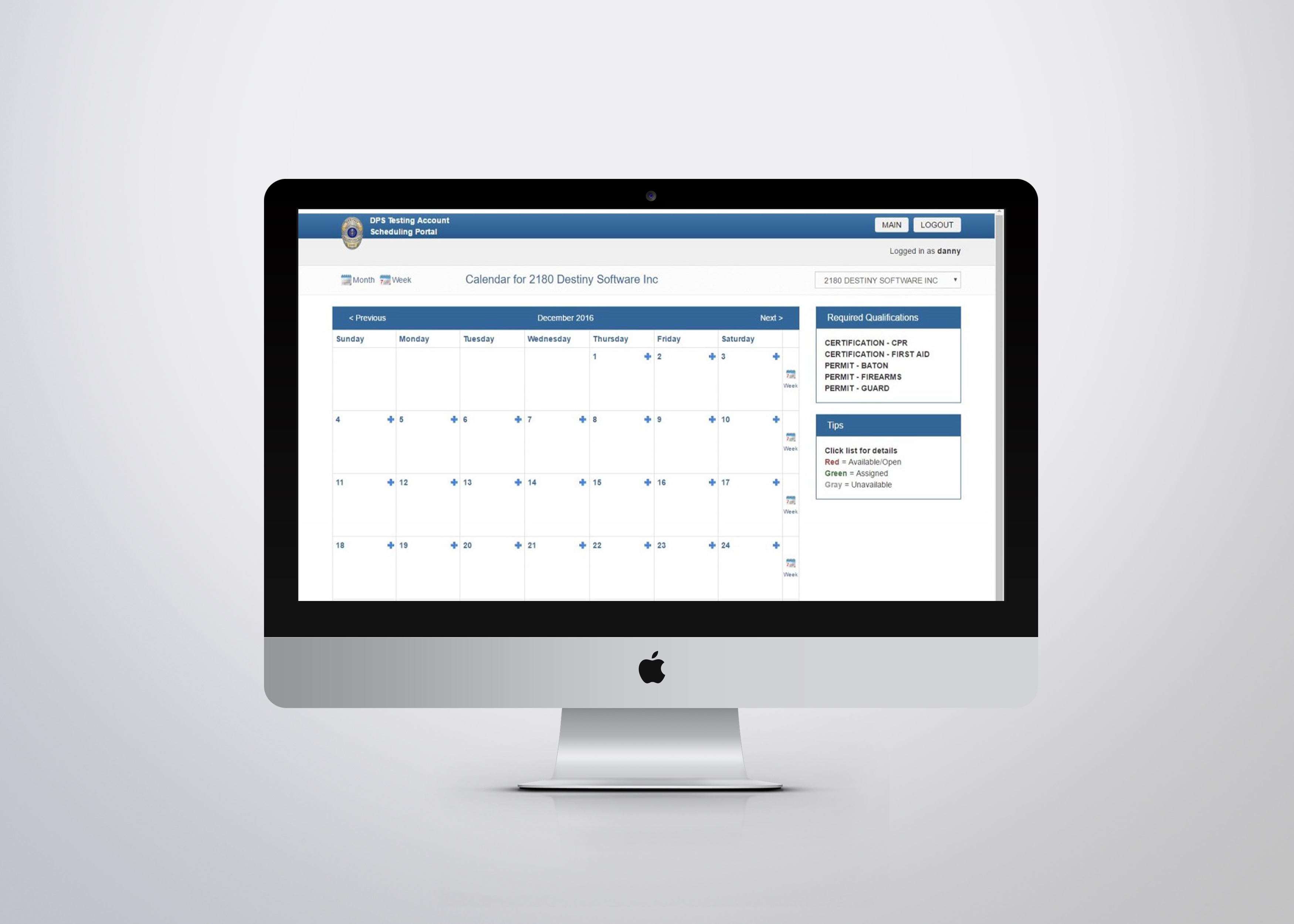 To the left is a calendar for a single account where admins are able to:
Assign shifts to their employees
View the qualifications necessary for this account
View all existing available or taken shifts

Creating a shift is as simple as:
1. Clicking the addition button on the selected date
2. Input all information that you can for the selected shift, including
Who this shift is assigned to
Time frame
Location on site
Details
If this shift is recurring
When a shift is created, this calendar is updated to include all shifts that pertain to that selected account. Each of these shifts is color coded with a legend on the right of the calendar. (as seen above.)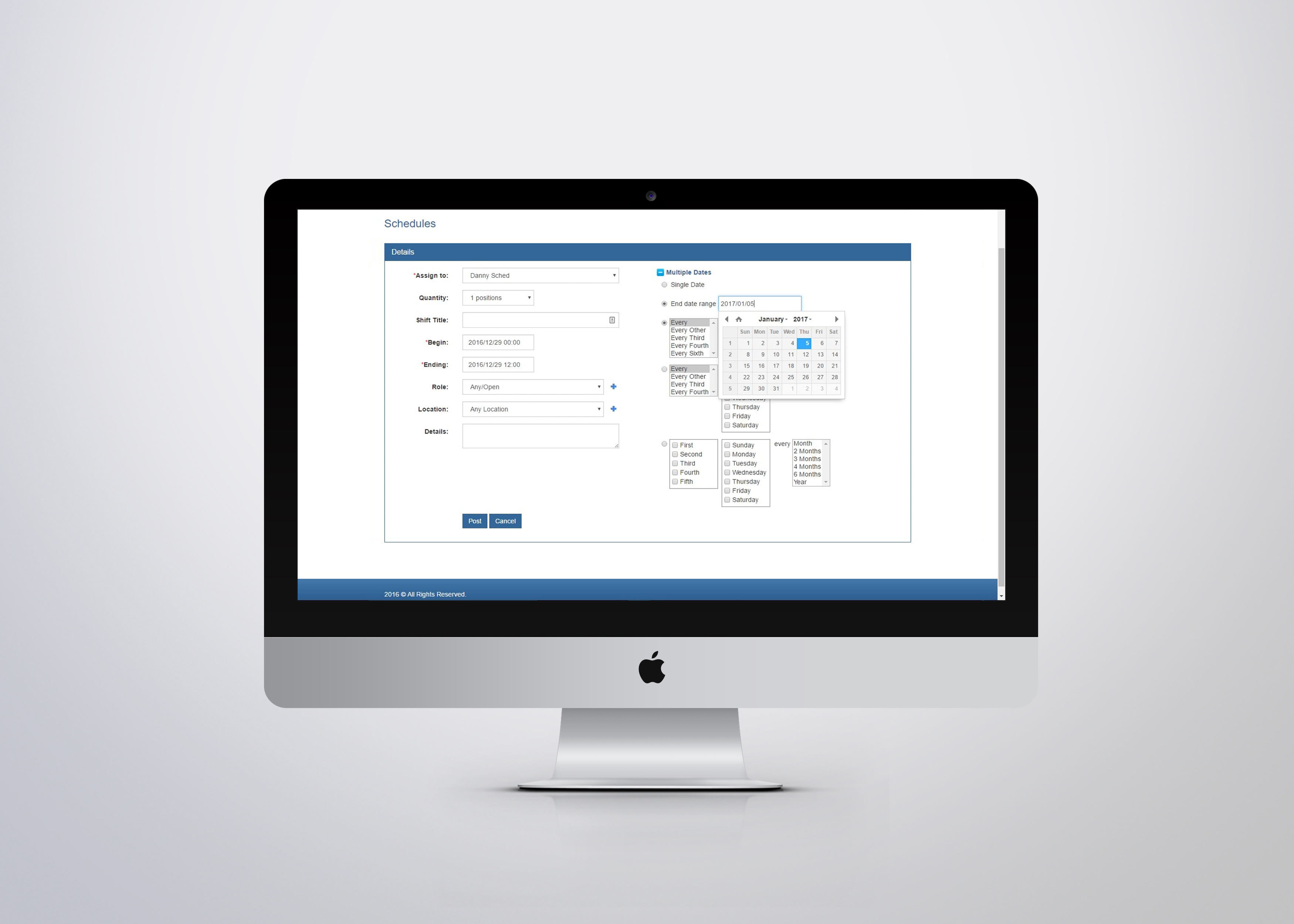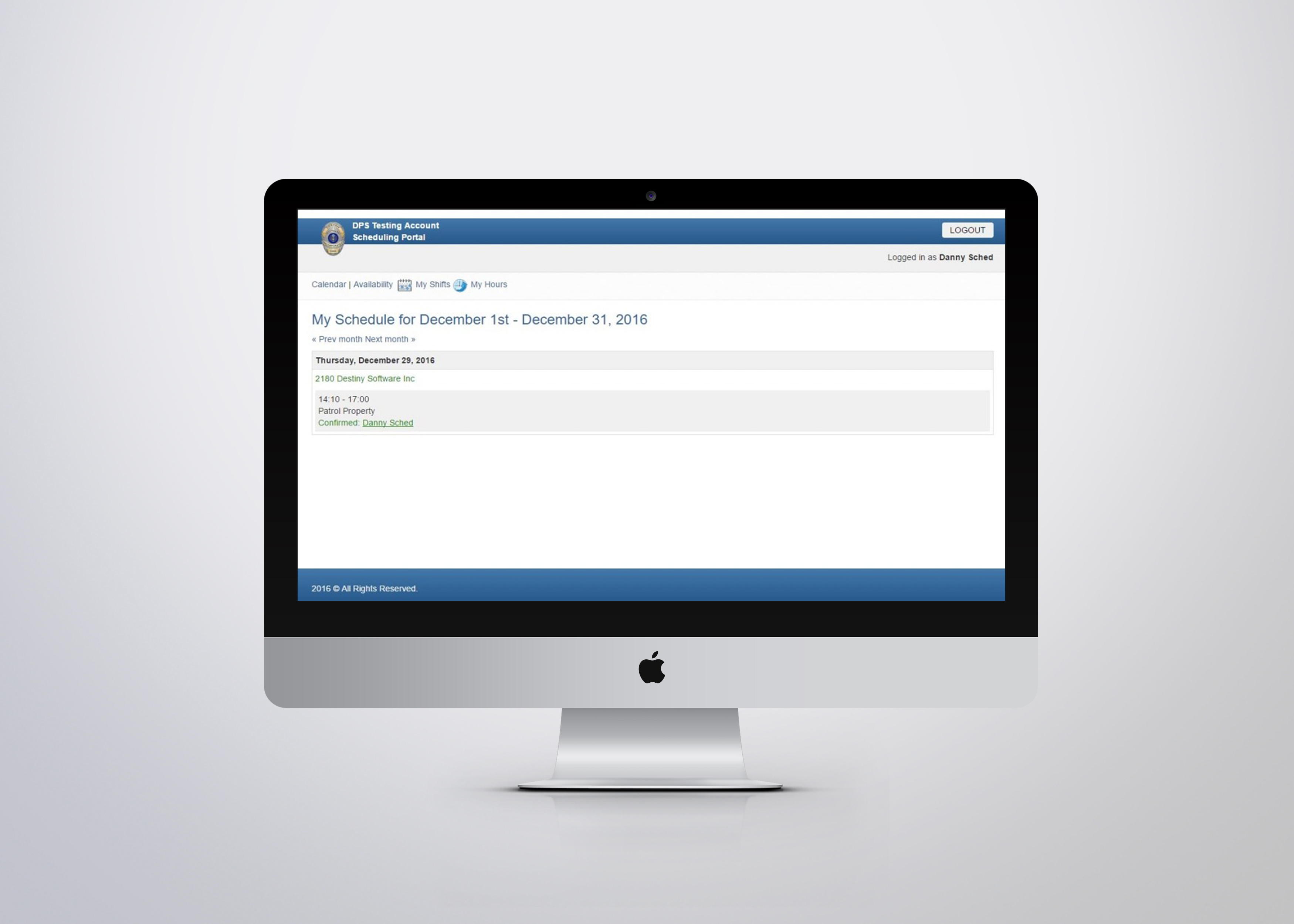 Utilizing our scheduling module your employees too will be able to view their shifts either in our employee portal or by email notification. Employees will be able to log into the employee portal to update all contact information, view their active and upcoming shifts, update availability, and review hours worked for pay periods.

Employees are also emailed every time they are assigned a shift. From this email they are able to accept or deny this shift. Shift acceptances and denies are sent to supervisors in order to allow for correcting.