The Latest Technology in Security Guard Management Software
Guard tour systems are essential for organizations looking to help their staff accomplish tasks within a set time frame. Our high-quality guard tour systems are used by many facilities to enhance security management and security guard monitoring. This equipment can be very useful for scanning certain checkpoints in the area the guard is expected to patrol. Basically, it can be very effective in ensuring adequate security by checking and recording the time the guard tour is executed.
Who needs the system?
From educational institutes to security companies, virtually every organization can take advantage of the use of a guard tour system. The implementation of this system will help them to effectively and accurately monitor the activities of their guards in real-time while providing more opportunities to upgrade their security services and manage their assets. Here are some industries that can benefit from the use of this system.
Maintenance services – when it comes to managing workers and maintaining installations, this equipment can prove very efficient in this industry.
Manufacturing facilities – a guard tour tool can be very useful in every aspect of the manufacturing process to ensure adequate protection of products from damages.
Warehouse departments – there is no better way to ensure an adequate security status of a warehouse department's merchandise.
Finance institutes – these systems have proven to be very helpful in providing safety from external threats.
Security companies – guard tour systems are essential here particularly when it comes to conducting reports, managing guard tours, and monitoring officers.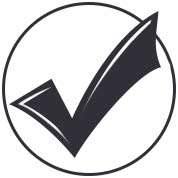 Streamline Your Operations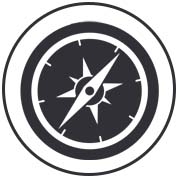 Get Your Security Guards on the Same Page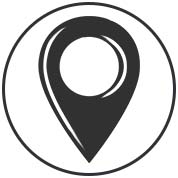 Keep Track of Your Guards
Easy-To-Use Security Guard Management Systems
Let Destiny Systems help you streamline your security management with our Guard Tour Systems. Our technology helps you and your team perform more effectively while boosting the value of their work and providing the visibility that you need. Everything that you would possibly need your security tracking software to do can finally be done, all in one place. Plus, we provide this critical information at your fingertips for easy reporting and analysis.
How it works
When it comes to your security guard tracking system, nothing should be left to chance. That's why, when you work with Destiny Systems, you can rest assured knowing that you are working with a reliable team of specialists who work diligently to give you everything you need to manage your security team. Get access to all the information needed on guard tours, checkpoint completion, geolocation information, and more. Know where your team is and what they are doing at all times to streamline operations and minimize risk and crises.
Whether you require patrol documentation or verification across your entire organization or you only have a few checkpoints, we have the right equipment for you, offered by our wide range of solutions. With this system, on-site guards can conduct and send reports, SOS alerts to the clients or managing staff in real-time. Also, it helps to facilitate the process of tracking and recording events while scanning checkpoints. The managing staff, on the other hand, can easily identify each portion of a specific territory on a site with the system including every location where checkpoints have been placed for proper surveillance.
Effective security guard tracking means better efficiency and overall productivity. When it comes to supplying and distributing quality guard patrol systems, we are your No. 1 choice. We have long years of experience in the industry. Many facilities, companies, and organizations within and beyond the states, use our systems for security patrols. As a leading supplier of guard tour systems, we have been helping various organizations and companies in the industry to effectively execute guard tours and patrols.